Pend Eregion
Jump to navigation
Jump to search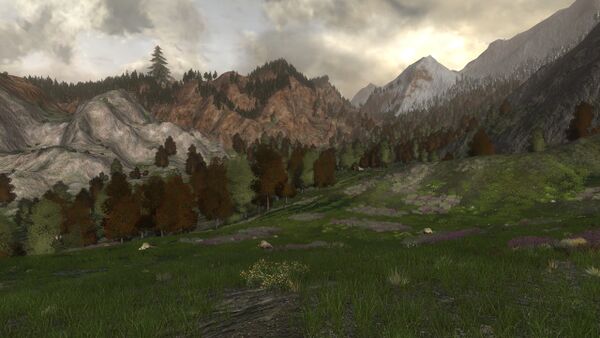 Pend Eregion is an area within Eregion, in the northeastern region.
The name is Sindarin for "Slope of Eregion" and it is the first area encountered by travellers heading south from Giant Valley, in the Trollshaws. The battered road connects with High Hollin in central Eregion as well as Glâd Ereg to the west. Hollin Ridge serves as the area's southern border with Tâl Caradhras. Untouched and wild, Pend Eregion has no signs of civilization and simply serves as a passage into the rest of Eregion. Relatively dense forests make up the northwestern and northeastern portions of the area while grassy slopes and rocky hills make up the southern sections leading up to the ridge.
The area's wildlife is highly hostile, to the detriment of the supply caravans that run trips between Gwingris and Rivendell. They face constant onslaughts from the worms nesting to the north and the south of the road as well as the odd band of half-orcs patrolling the area. Worst yet, Crebain scout the area, leaving no one out of view of the dark lord. Unruly boars also graze among the slopes but they are the least of a traveller's worries.
Pend Eregion connects to the Trollshaws via Daergil, a very safe mountain pass. [38.0S, 5.4W]
Travelling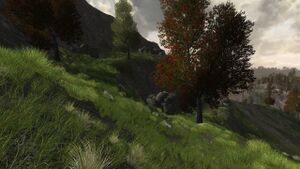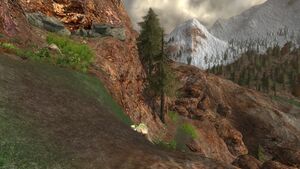 NPCs
See "list of NPCs" within the area
Londan - Quest
Quests
See "starting quests" and the landmarks for more quests
Starting:
Involving:
Creatures
The following creatures are found within the area:
Maps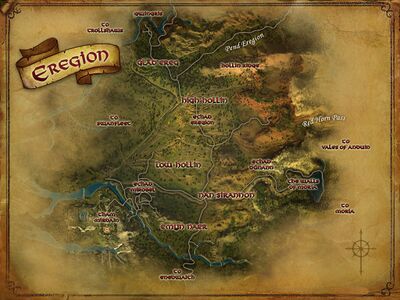 Gallery