Mirobel
Jump to navigation
Jump to search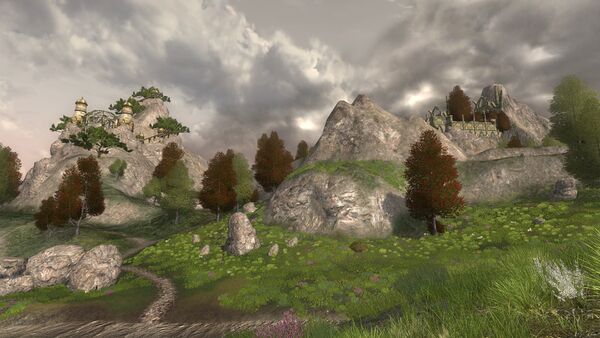 Location
Mirobel (Sindarin for Jewel-town) is an area located in the south-west of Eregion.
The area south of the river, across the bridge, is instanced. This is marked as Tham Mírdain on the map and Mirobel in-game.
Eregion Locations
Locations found within the area of Mirobel are listed below.
The following settlements are found in Mirobel:
See Category: Eregion Settlements for more settlements nearby.
See Category: Eregion Instances for more instances located within the same region as Morobel.
Connected Locations
Quests
Creatures
The following mobs can be found in this area:
Gallery
Maps