Kidzul-kâlah
Jump to navigation
Jump to search
This page is about the landmark. For the dungeon, see Halls of Kidzul-kâlah.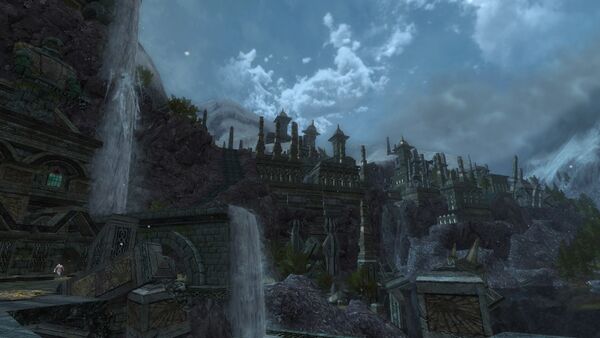 Location
Kidzul-kâlah is an old dwarf stronghold now fallen into ruin, nestled between the Gladdenmere and the Misty Mountains in the Vales of Anduin. [1.3N, 68.1W]
Instances
Quests
These quests are related to the World Instance: The Depths of Kidzul-kâlah.
Mobs