Imlad Lalaith
Jump to navigation
Jump to search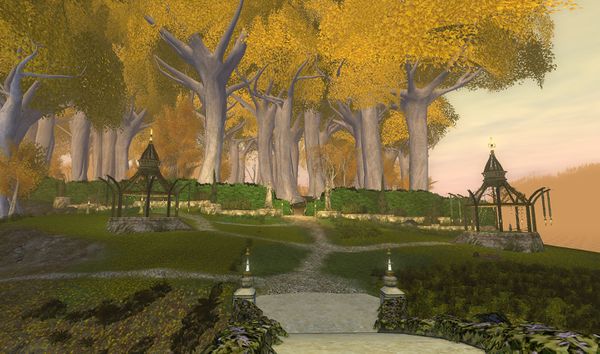 Location
Imlad Lalaith is a landmark within Egladil in Lothlórien, south of Caras Galadhon. [17.3S, 64.0W]
There are several quests the player can take from here, including two repeatables. This is also the place where the Legendary Item Traders are, and where the docks of Lórien are located. It is here that you may ride boats going to Mirkwood.
Services
Deeds
The following deeds can be obtained by visiting this location:
Quests
Starting:
NPCs
Barter
Creatures
Lore
Imlad Lalaith, the Valley of Laughter, is where most of Lothlórien's feasts take place.
Gallery