Gelirdor
Jump to navigation
Jump to search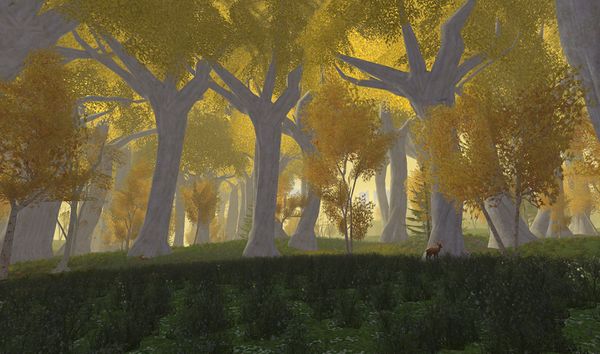 Gelirdor is an area within Lothlórien in the eastern region.
Gelirdor is Sindarin for "Land of Happiness" and indeed so, over-looking the beautiful Anduin and bordering to serene locations such as Egladil to the south, Caras Galadhon and Cerin Amroth to the west, and Taur Hith to the north.
However, across the river in the east this area borders to the gloomy Mirkwood. Thus the area is teeming with aggressive creatures.
Landmarks
These landmarks are located within Gelirdor:
Quests
Involving:
Creatures
The following creatures are found within this area:
Maps