Fordirith
Jump to navigation
Jump to search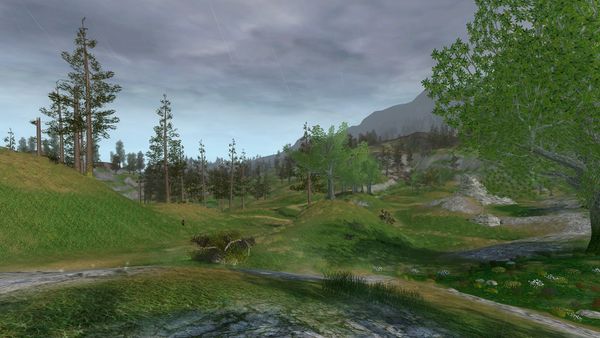 Description
Fordirith is an area in the north of Enedwaith. The first division travellers will enter from Eregion is named the Northern Watch in the tongue of the Elves. This division marks the border of Eregion and Enedwaith and is named in Sindarin to represent the influence of the Men of Númenór and the Elves upon the region. The terrain quickly transitions across the river to a rough mass of bluffs and cliffs, leading down to the windswept valley of the Windfells.
Besides the standard landscape quest fare, Fordirith boasts two instance quests featuring the Dunlendings and Shadow-wolves.
The Grey Company travelled through the area on their journey south.
Locations
Settlements
See Category:Enedwaith Settlements for more Settlementsnearby.
Landmarks
See Category:Enedwaith Landmarks for more landmarks nearby.
Quest Involvement
See Enedwaith Quests for all quests in Enedwaith

Echad Dagoras
Dagoras

[61] A Pointed Message
[61] Uniformity Repeatable
Epic Quests
NPCs
For information about NPC's and Services see Echad Dagoras, most of them can be found there.
Wilderness
Creatures
Maps