Óinsbridge
Jump to navigation
Jump to search
This page is about Óinsbridge, the landmark. For Óinsbridge, Resource instance, see Óinsbridge (Resource Instance).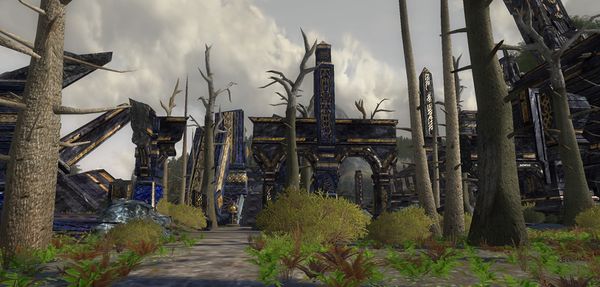 Óinsbridge is a landmark within Ered Mithrin, in Ered Mithrin and Withered Heath.

[30.5N, 48.2W]
This sturdy dwarf-made bridge is part of the Men Angrún, the great road that stretches from Angmar to Rhûn, and crosses over the Forest River that flows from the Grey Mountains into Eryn Lasgalen.
Deeds
These deeds can be advanced by visiting Óinsbridge. (With exploration, defeating creatures, or completing tasks)
Quests
Landscape:
Creatures
These creatures are encountered within Óinsbridge: