User talk:Thurallor
Welcome to LotRO-Wiki!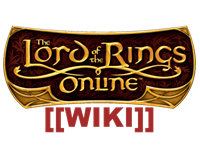 Hello, Thurallor, and welcome to LotRO-Wiki, the Lord of the Rings Online Wiki!
Thank you for your contributions, and we heartily encourage you to continue contributing!
Some useful pointers:
We hope you enjoy editing here!
Take a moment to create a User page for yourself (click on "User Page" at the top left of this page).
Just a couple of lines to tell us about yourself and your interests. It's a good way to practice editing!

Please remember to sign your name on talk pages using four tildes (~~~~) as this will automatically produce your name and the date.

Problem with updating image icon
Response to your post on Talk:Lotro-Wiki Contributors' Corner. Your text:
I'm trying to fix the skill icon for Unerring Strike. For some reason it's showing the icon for Mighty Blow. When I upload the Unerring Strike image, something weird is happening. If you look at the history at https://lotro-wiki.com/index.php/File:Unerring_Strike-icon.png, you can see that the latest version looks like Mighty Blow, even though I've uploaded the Unerring Strike image three times now. Unhelpfully, it is showing the correct icon in 2nd and 3rd items in the history, but if you revert to those versions, it continues to show the Mighty Blow icon for the current version. Strange? Thurallor (talk) 19:26, 29 July 2017 (UTC)
For me (and others that haven't visited the File:Unerring Strike-icon.png page recently) the new icon does show correctly. The old icon automatically gets shown to you because it's still in your browser's cache. Use F5 to reload the page and it should show up correctly. This is also the case for pages that use this icon. Hopefully this helped! --Ravanel (talk) 14:09, 5 August 2017 (UTC)
The other trick is to use the "Purge" pulldown at the top right of a page. There are multiple caches involved on the Wiki itself. Image things don't get updated immediately, but when a housekeeping job runs. The Purce option basically forces that update to happen whenever you trigger it. It also forces your browser to reload its cache.