Telain Melthin
Jump to navigation
Jump to search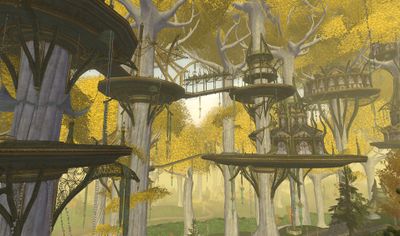 Location
Telain Melthin is a landmark within Caras Galadhon in Lothlórien. [14.4S, 67.4W]
This telain is composed of four flets, all of which are accessible to players. They connect directly to Telain Bangad via a bridge on the upper level.
Deeds
The following deeds can be obtained by visiting this location:
Quests
Involving:
Lore
'Telain Melthin' and their sister flets, Telain Bangad, are the centre of trade in Lothlórien.