Rhosgobel
Jump to navigation
Jump to search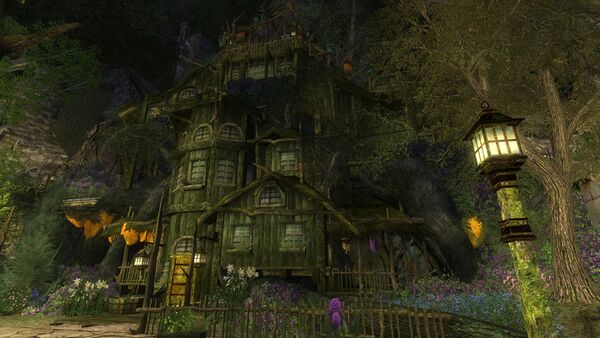 Location
Rhosgobel is the home of the wizard Radagast. It comprises an ancient Elvish ruin, and a house that Radagast has build in the midst of the ruins next to a small lake and garden.
Both the Area and the landmark are both called Rhosgobel in game, for capture in this record the ruins are called the Rhosgobel (ruins).
Rhosgobel Locations
Locations found within the area of the Rhosgobel are listed below.
Connected Locations
Quests
Prerequisites: Completed the deed Quests of the Wilderfolk:


Prerequisites: completed A Message from Rhosgobel:


Completing all quests is required for the deed Caretaker of Rhosgobel
Rhosgobel Creatures
The following creatures are found within the area:
Lore
Gallery
Maps
References