Katûb-zahar
Jump to navigation
Jump to search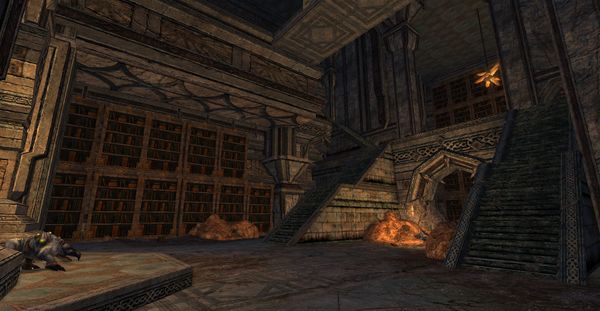 Location
Katûb-zahar is a large ruined library within the Great Delving in Moria. [7.0S, 111.0W]
These days hunters scout this place for Deep-claws. However, this is an ancient library found in the east of The Great Delving, now sitting on knowledge of the past for the researchers to find.
Quests
Starting
Involving
Mobs
The following creatures are found within this area:
Lore
"I can finally turn my attention to the matter for which I came...the lore of Khazad-dûm! To the north-east of here you may have noticed a large building. That structure is one of the old libraries of Khazad-dum, known as Katûb-zahar."