Item:Steed of Michel Delving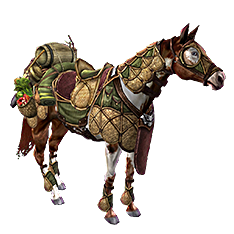 Steed of Michel Delving
Item Information
 Location
This mount can be bartered for 1,500 Bounder's Tokens.

The barterer is the Bounder's Bounty Vendor in Michel Delving during the Bounder's Bounty event.
Skill(s) Granted
Using this item grants the skill  

Steed of Michel Delving

.
 Mount Stats
Speed = 68%
Morale = 250
Trait(s) Granted
This item also grants the following appearance traits for War-steeds.
Gallery