Glimmerdeep (Resource Instance)
Jump to navigation
Jump to search
This page is about the Resource instance, Glimmerdeep (Resource Instance). For Glimmerdeep, the Solo, Duo, 3-man Dungeon, see Glimmerdeep (Instance). For Glimmerdeep, the landmark, see Glimmerdeep.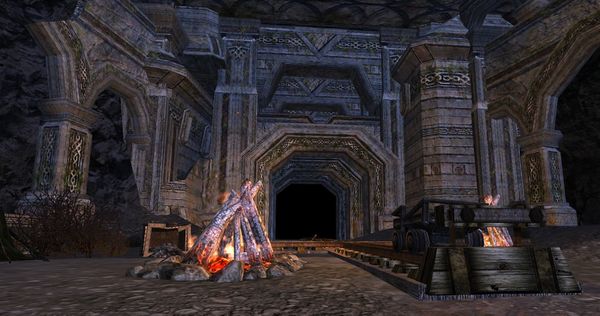 The Glimmerdeep mines are still occupied by Orcs out of Gundabad. This instance contains Ironfold (T12) Prospector resources.
Location
You can enter this resource instance by talking to Stráhek the Stout in Skarháld [34.7N, 45.3W].
Quest Involvement
The following quests require [118] The State of the Expedition to be completed.
[120] Glimmerdeep: Chaos Reigns

This wrapper quest has a 1 hour limit and unlocks the following quests.
Deeds
Mobs