Dâr Dugoth
Jump to navigation
Jump to search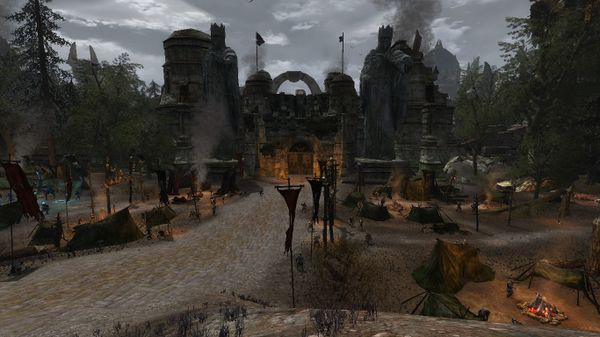 Dâr Dugoth is a settlement located within the Sundering of Osgiliath [61.7N, 80.1W].
Located in the East of Osgiliath, Dâr Dugoth is a starting location for Monster Play Character in this region. It is also a primary stronghold for the Creeps and it cannot be attacked by Freeps.
Lore
(pending)
Services
The following services can be found in Dâr Dugoth:
Traders
The following NPCs sell goods.
Corruption Traders
Corruptors
(pending)
Travelling
The Sundering of Osgiliath
A Morgul flag that takes monsters to Gramsfoot in the Ettenmoors - [61.9N, 80.1W]