Avabárg
Jump to navigation
Jump to search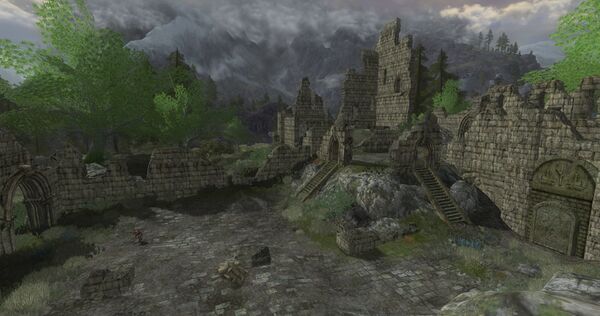 Location
Avabárg is the area comprising the rocky island in the River Anduin between the Woodsedge and Wolf-denes in the Vales of Anduin.
Once home and a fortress to the North-men who later became the Rohirrim, it is now abandoned and fallen into ruin.
Avabárg Locations
Locations found within the area of the Avabárg are listed below.
Connected Locations
Avabárg Creatures
The following creatures are found within the area:
Quests
Gallery
Maps