War-stead of the Helmingas
Jump to navigation
Jump to search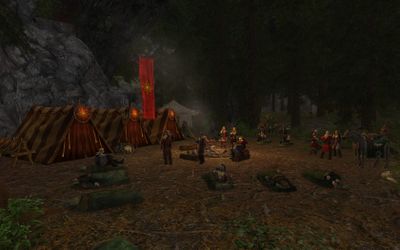 Description
The War-stead of the Helmingas is an encampment located within the War-stead of the Rohirrim, in Taur Drúadan, in Far Anórien. [45.0S, 29.6W]
It is located along both sides of the road at the foot of Nardol and adjacent to the War-stead of the King's Men.
Here, the Riders of West Rohan have made camp and are waiting for their King to give the order to ride forth to Minas Tirith.
NPCs