Torech Braignel
Jump to navigation
Jump to search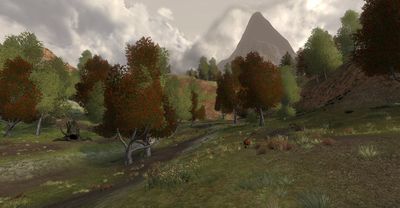 Location
You have discovered Torech Braignel [43.7S, 8.8W].
Torech Braignel is a landmark within High Hollin in Eregion.
The closest landmark is Pembar which is just west of this location. Torech Braignel can be translated as Sindarin for "Lair of the fierce tooth" and is a haunt of Foraging Tusker boars levels 48-49.
Deeds
The following deeds can be advanced by visiting this location: Dens of the Beasts
Creatures
The following creatures are found within this area:
Maps