The Chamber of the Pool
Jump to navigation
Jump to search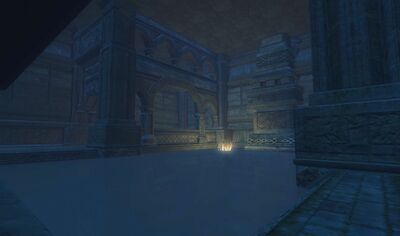 The Chamber of the Pool is a location in The Water-works.
Lore
Whatever this place once was, or whatever it contained, it now holds only stagnant fetid pools and debris. It may once have served as the entrance to an ancient store-house.
Location
[15.5S, 115.3W]

It is a chamber in the water, southwest and below the Lost Palace.