Storyteller
Jump to navigation
Jump to search
Description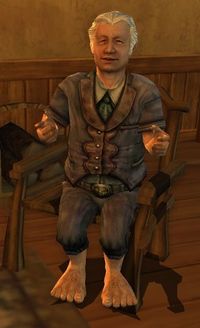 Storytellers are found at locations where people gather for food, drink, and some good tales. Famous storytellers are for example Bilbo, Gaffer Gamgee, just to mention a few.
Locations
Storytellers are found around or within:
Quotes
"...and the handsome prince saw the Elf-woman standing alone in the clearing."
"Have you come to hear a story?"