Landroval
Jump to navigation
Jump to search
This page is about the eagle. For the server, see World:Landroval. 
Description
Landroval is the brother of Gwaihir, the Lord of the Eagles. Gandalf claimed him to be the fastest of the Eagles of the Misty Mountains.

Landroval (Great River)
| | |
| --- | --- |
| | Landroval |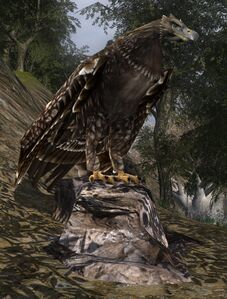 Gwaihir has tasked Landroval and Meneldor with tracking a certain peculiar creature, and this pursuit has brought them to the Wailing Hills.
Quest Involvement
Landroval (Vales of Anduin)
| | |
| --- | --- |
| | Landroval |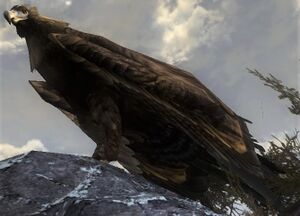 Landroval is at home in the Eyrie of the Great Eagles, high up in the Misty Mountains overlooking the Vales of the Anduin
Quest Involement