Item:Yule Festival Snow Steed
From Lotro-Wiki.com

Yule Festival Snow Steed
Item Information
This item is available during Yuletide Festivals since Yuletide Festival 2009. This mount was discontinued after the Yuletide Festival 2010 but then reintroduced to be bartered for Mithril Coins.
The mount can also be gained from within a
 Pick a Mount reward, this reward has the chance to drop from within lootboxes.
Skill(s) Granted
Using this item grants the skill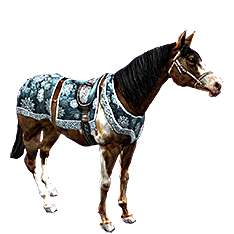 Yule Festival Snow Horse or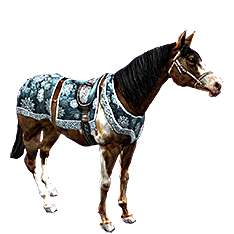 Yule Festival Snow Pony, depending on your character race.
Mount Stats
Speed = 62%
Morale = 100
Barter Information
Barterers:

This mount was bartered for:


20

Gallery