Update 34.1 - Wednesday December 7, 2022
Jump to navigation
Jump to search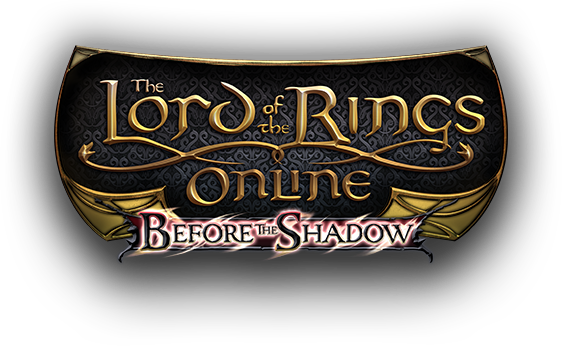 Update 34.1 Release Notes
Here are the release notes for Update 34.1, released on Wednesday, December 7th, 2022.
Of Special Note:
The Yuletide Festival begins on December 8th!
The Yuletide Festival returns! Read more about this seasonal festival on LOTRO.com. This year's Yuletide Festival begins at 10:00 AM Eastern (-5 GMT) on Thursday, December 8th and runs until 3:00 AM Eastern (-5 GMT) on Tuesday, January 3rd. New rewards are available in this year's festival, and seasonal Hobbit Gifts are available during the festival as well!
News and Notes:
Classes
Guardian

The trait "To the Rescue" again correctly grants 100% Critical Chance on your next skill. This effect lasts for two seconds longer than Charge's duration.
The knockdown effect granted by Brutal Charge now lasts for two seconds longer than Charge's duration.
Eagle tome items are once again usable. The skills they grant still require you to earn Lesser Giant Eagle via trait specialization.
Localization:
GERMAN: Radlaw now displays properly in German as Radlau
GERMAN: The translation for the Hunter Skill "Bright Campfire" has been updated
GERMAN: The translations for Celebalm in the "Cultivating a Cure" questline have been updated.
GERMAN: The translation for the quest title for "Fires and Shadowfells" has been updated.
PvMP
Mount-barring hotspots now apply to Creeps.
March is now a channeled induction which can be broken by damage, or immediately cancelled by swimming, being interrupted, or entering a mounts-not-allowed area.
Mobilise now correctly works in combat, does not overwrite March, and does not affect your ability to block, parry, or evade.
Quests and Adventure Areas
Automatically bestowed quests that recently stopped working will now work properly again. This includes Roving Threats, the Gundabad jewel quests, and others.
Ten Task quests have been added each to Swanfleet and Cardolan.
Tasks - Azanulbizar - Task quests now specify in their titles that they are for the Haban'akkâ of Thráin.
Quests - Kingstead - Saddled with the Stock - Horses involved in this quest are now named "Wayward Horses" to avoid confusion with other non-saddled horses in Kingstead. Quest text has also been updated.
Delving Dread effects are no longer removed from the player upon defeat.
Sarch Vorn, the Black Grave

The second and third bosses now have custom combat audio tracks. These combat tracks have been added to the playlist of the "The Black Grave Themes" housing item as well.
Fladach, Luilloth, and Astoryn now have increased health and skill damage.
Hotspots in Fladach's fight have been fixed to properly stack.
The hotspot size in Luilloth's fight has been decreased.
Luilloth's combat dialog now has its proper quotes.
Gorwen's defences and healing capabilities have been improved in the solo and duo group sizes.
Corrected an issue where Prince Amondir could sometimes be defeated before properly transitioning to the next phase of the Grey Fear encounter.
Source