Update 32.0.4 - Wednesday March 16, 2022
Jump to navigation
Jump to search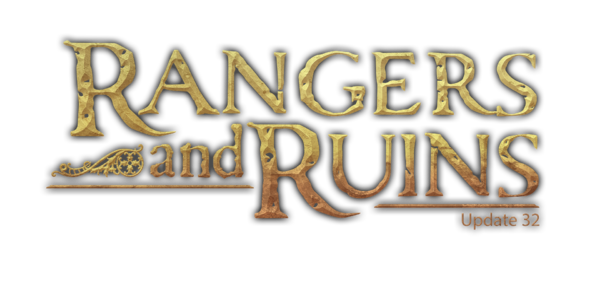 Update 32.0.4 Release Notes
Here are the release notes for Update 32.0.4, released on Wednesday, March 16th, 2022.
Of Special Note:
The Spring Festival Arrives This Week!
The Spring Festival ushers in warmer days and the start of the planting season, and players throughout Middle-earth can celebrate with rewards, quests, and more! Players can visit the following locations for events and festivities:
The Bree-land Festival Grounds, located north of Bree-town in Bree-Land (24.7S, 51.6W)
Duillond in Ered Luin (24.4S, 93.2W)
Thorin's Hall in the northwestern section of Ered Luin (13.8S, 103.2W)
Brockenborings in The Shire (27.4S, 68.1W)
The first thing you should do after logging in when the Spring Festival is active is check your Quests Actions Available UI for a free map to the Bree-land Festival Grounds. Make sure to speak to Sergeant Tom, the Spring Festival Rewards Vendor, to pick up your repeatable quest "A Taste of Spring" and his other repeatable wrapper quests for the event. Completing "A Taste of Spring" will progress completion for the other wrapper quests, so make sure you pick them up when available.
We hope you enjoy the Spring Festival, which runs this year from 10:00 AM Eastern (-5 GMT) through April 5th, 2022.
News and Notes:
Items
A new barter vendor, "Overseer - Hiddenhoard Raid Reward Vendor" can now be found in Zidir-nesad, The Steepset in Máttugard. For a small Embers of Enchantment fee, this Overseer will exchange a piece of Hiddenhoard class set armour for an equivalent piece designed for a different specialization.
Quests and Adventure Areas
Rewards for the Spring Festival cap level quest, Seasonal: The Coins of Naruhel, have been updated and will now award items to advance and improve your legendary items.
Reputation
You can once again barter for Dwarf-iron Fragment crafting components with the Kindred Grey Mountains Expedition reputation quartermasters. Speak to one of the Dwarf-holds Crafting Rewards Quartermasters.
Source
[TBA French]
[TBA German]