Uzbad-bakân
Jump to navigation
Jump to search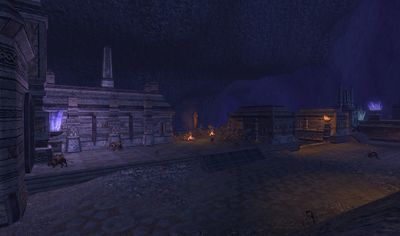 "I like this land. It reminds me of the twilit wilds, far away in the North, where my heart remains." - Calenglad
Location Stub
This article or section is marked for missing location information.
Please visit Create new location and help expand knowledge about this wondrous place.
Lore
The shattered plaza of Uzbad-bakân likely hosted the shops of dwarven merchants once, long ago. Now it lies mostly silent and strewn with rubble, broken only by the occasional echoing snarl of an Orc.
Location
Uzbad-bakân is in Zelem-melek at :[10.5S, 107.9W]
Deeds