User talk:Rmnixon
Welcome to LotRO-Wiki!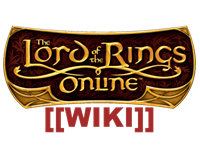 Hello, Rmnixon, and welcome to LotRO-Wiki, the Lord of the Rings Online Wiki!
Thank you for your contributions, and we heartily encourage you to continue contributing!
Some useful pointers:
We hope you enjoy editing here!
Take a moment to create a User page for yourself (click on "User Page" at the top left of this page).
Just a couple of lines to tell us about yourself and your interests. It's a good way to practice editing!

Please remember to sign your name on talk pages using four tildes (~~~~) as this will automatically produce your name and the date.

Fast answer - on my way out the door to LD Picnic
Clic on References in the Toc
Click on edit
At the bottom of the edit box click on the triangle: Template used in this section:
Click on "edit" in the exposed string: emplate:Special Events (edit)
5- have fun!
Hmm I don't see that 'templates used in this section'. Are templates restricted to privileged users only?