User talk:Ecne
Welcome to LotRO-Wiki!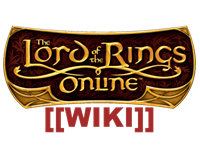 Hello, Ecne, and welcome to LotRO-Wiki, the Lord of the Rings Online Wiki!
Thank you for your contributions, and we heartily encourage you to continue contributing!
Some useful pointers:
We hope you enjoy editing here!
Take a moment to create a User page for yourself (click on "User Page" at the top left of this page).
Just a couple of lines to tell us about yourself and your interests. It's a good way to practice editing!

Please remember to sign your name on talk pages using four tildes (~~~~) as this will automatically produce your name and the date.

Quest:Bounty: Langarch
Thanks for creating the new quest entry. However, the quest you created - Quest:Bounty: Langarch - is incomplete.
When you create a new quest, please use the template found in the left hand column under "Create Article" - "New Quest."
This will assure that we capture the appropriate information about the quest.
I have re-created the quest with the appropriate boilerplate.
Your information has be inserted in the "Walkthrough and Notes" section.
Please refer to your quest log and fill-in the remaining information.