The Black Dens
Jump to navigation
Jump to search
"I like this land. It reminds me of the twilit wilds, far away in the North, where my heart remains." - Calenglad
Location Stub
This article or section is marked for missing location information.
Please visit Create new location and help expand knowledge about this wondrous place.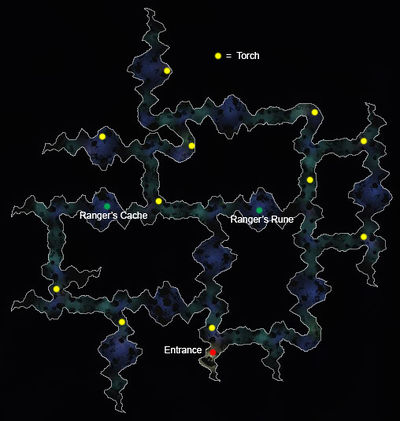 Location
The Black Dens is an interior found in the area of Fordirith in Enedwaith. [60.7S, 13.3W]
This is a non-instanced dungeon area inhabited by Shadow Wolves. It is the location of two important repeatable quests for Grey Company reputation.
Deeds
The following deeds can be advanced in this area:
Quests
Starting:
Involving:
Creatures
The following creatures can be found within these borders:
Map