Social:Valacirca
This article is a Kinship information page

The contents herein are entirely player made and in no way represent official LOTRO history or occurrences which are accurate for all worlds.
The kinships and events listed are of an independent nature and applied for roleplaying, fictional, speculative, or opinions from a limited playerbase only.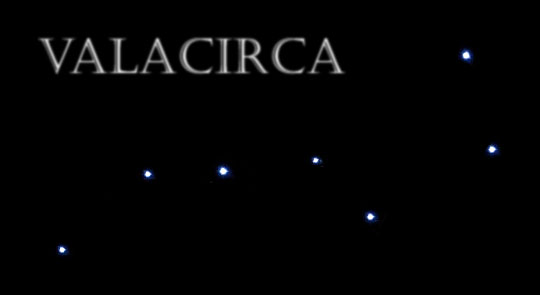 Valacirca
Overview

Valacirca was founded on 31 Mar 2007 as a small Kinship of friends with a strong background in MMORPGs as well as traditional tabletop RPGs. Our approach is to "keep the kin in kinship" and leave our ranks small. We generally only recruit those we know in real life, with exceptions made for those we've come to trust within the game. We are roleplayers who are well-versed in Tolkien lore, but not to obsession. On 26 Oct 2015, Valacirca moved to the Landroval server and became "Valacirca-1" even though it is highly doubtful there was a Kinship with this name on Landroval. The name is probably "not available" for other, lore-based, reasons. Reasons that weren't in effect when we formed.
Officers
All members are officers
Broogen - Captain 100/Scholar

Hollman - Burglar 87/Tailor
Elawien - Minstrel 98/Jeweler
Bon - Guardian/Weaponsmith
Agathul - Runekeeper
Eikenskjaldi - Metalsmith

Eirien - Hunter 88

Hathliel - Champion
Adrien - Minstrel
Istiel - Runekeeper
Beomia - Warden
Audri - Guardian
Gemmalyn - Minstrel

Hobbson - Minstrel 43

Telemnil - Hunter
Mosi - Champion
Fortred - Burglar
Retired
Jaromir - Champion 58

Aoliel - Guardian 62
Isbister - Captain
Gimbol - Burglar
Danelwyn - Minstrel
Bannak - Hunter

Crexxis - Loremaster 60

Chaotik - Hunter 60
Skargaard - Runekeeper 60
Jarrlaxle - Loremaster
Phenom - Captain

Diventil - Loremaster
Lillyan - Burglar
Valindil - Captain
Narin - Guardian
Krori - Champion
Halafas - Minstrel
Marvil - Warden
Trillie - Hunter
Zelokar - Loremaster
Iani - Hunter
Waring - Guardian
History
Valacirca refers to seven stars that form a constellation in the night sky. It is called The Wain by men because it looks like a horse-drawn cart. Elves call it the Sickle of the Valar. It is known to us today as the Big Dipper.