Sign of the Wild: Protection
From Lotro-Wiki.com

Sign of the Wild: Protection
40m Range
 
This sign wards your animal friend so that it may parry enemy attacks more frequently and resists damage more effectively. You cannot have more than one Sign of the Wild active on your companion at a time without the trait 'Master of Beasts'.
+... Parry Rating
-5% Incoming Damage
Duration: 10m
Cost: ... Power
Cooldown: 30s
Values
Level
Parry Rating
Power cost

6
27
11
7
33
13
8
40
14
9
47
15
10
54
16
11
62
17
12
70
19
13
78
19
14
88
21
15
97
22
16
107
23
17
117
24
18
128
25
19
135
27
20
146
27
21
154
28
22
161
30
23
173
31
24
181
32
25
188
33
26
35
27
209
36
28
218
36
29
231
38
30
239
39
31
248
40
32
263
41
33
271
43
34
278
44
35
295
44
36
303
46
37
311
47
38
328
48
39
337
49
40
345
50
41
52
42
52
43
54
44
55
45
57
46
417
57
47
436
58
48
60
49
61
50
62
51
63
52
65
53
65
54
66
55
68
56
69
57
70
58
71
59
548
72
60
73
61
74
62
76
63
77
64
78
65
603
79
66
613
82
67
-
85
68
631
87
69
641
91
70
650
94
71
659
96
72
-
99
73
677
102
74
687
106
75
696
108
76
77
78
79
80
81
82
83
84
85
General Information
Class: Lore-master
Level: 6
Training Price: 72 

Traits
The trait Master of Beasts allows you to have both Signs of the Wild active at the same time and enhances these skills by making them remove up to three poison, wound, fear and disease debuffs with the maximum strength of five levels above your own from your pet.
The trait set bonus for The Keeper of Animals (4) enhances the effect caused by this skill by adding another -5% incoming damage, as well as extending the duration by ten minutes.
Effects
Using this skill causes


 Sign of the Wild: Protection  to occur on your pet.
Tactical Information
Sign of the Wild skills can be used out of combat and apply a buff to your pet. You can only have one active at a time, unless you have the Master of Beasts trait equipped. Sign of the Wild: Protection is a good choice if your your pet is likely to take much damage. Having a legendary book with the legacy equipped when using the skill, makes your pet's morale increase. Swapping to another book will not alter the morale effect applied to your pet.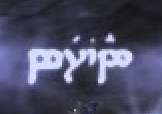 Lore
The animation of Sign of the Wild: Protection shows the word beriad, written in Tengwar. This can be translated as 'protection'.