Sign of the Wild: Protection

Sign of the Wild: Protection
40m Range
 

This sign wards your animal friend so that it may parry enemy attacks more frequently and resists damage more effectively. You cannot have more than one Sign of the Wild active on your companion at a time without the trait 'Master of Beasts'.

+... Parry Rating
-5% Incoming Damage
Duration: 10m

Cost: ... Power
Cooldown: 30s
Values
Level
Parry Rating
Power cost

| | | |
| --- | --- | --- |
| 6 | 27 | 11 |
| 7 | 33 | 13 |
| 8 | 40 | 14 |
| 9 | 47 | 15 |
| 10 | 54 | 16 |
| 11 | 62 | 17 |
| 12 | 70 | 19 |
| 13 | 78 | 19 |
| 14 | 88 | 21 |
| 15 | 97 | 22 |
| 16 | 107 | 23 |
| 17 | 117 | 24 |
| 18 | 128 | 25 |
| 19 | 135 | 27 |
| 20 | 146 | 27 |
| 21 | 154 | 28 |
| 22 | 161 | 30 |
| 23 | 173 | 31 |
| 24 | 181 | 32 |
| 25 | 188 | 33 |
| 26 | | 35 |
| 27 | 209 | 36 |
| 28 | 218 | 36 |
| 29 | 231 | 38 |
| 30 | 239 | 39 |
| 31 | 248 | 40 |
| 32 | 263 | 41 |
| 33 | 271 | 43 |
| 34 | 278 | 44 |
| 35 | 295 | 44 |
| 36 | 303 | 46 |
| 37 | 311 | 47 |
| 38 | 328 | 48 |
| 39 | 337 | 49 |
| 40 | 345 | 50 |
| 41 | | 52 |
| 42 | | 52 |
| 43 | | 54 |
| 44 | | 55 |
| 45 | | 57 |
| 46 | 417 | 57 |
| 47 | 436 | 58 |
| 48 | | 60 |
| 49 | | 61 |
| 50 | | 62 |
| 51 | | 63 |
| 52 | | 65 |
| 53 | | 65 |
| 54 | | 66 |
| 55 | | 68 |
| 56 | | 69 |
| 57 | | 70 |
| 58 | | 71 |
| 59 | 548 | 72 |
| 60 | | 73 |
| 61 | | 74 |
| 62 | | 76 |
| 63 | | 77 |
| 64 | | 78 |
| 65 | 603 | 79 |
| 66 | 613 | 82 |
| 67 | - | 85 |
| 68 | 631 | 87 |
| 69 | 641 | 91 |
| 70 | 650 | 94 |
| 71 | 659 | 96 |
| 72 | - | 99 |
| 73 | 677 | 102 |
| 74 | 687 | 106 |
| 75 | 696 | 108 |
| 76 | | |
| 77 | | |
| 78 | | |
| 79 | | |
| 80 | | |
| 81 | | |
| 82 | | |
| 83 | | |
| 84 | | |
| 85 | | |
General Information
Class: Lore-master
Level: 6
Training Price: 72 

Traits
The trait Master of Beasts allowed you to have both Signs of the Wild active at the same time and enhances these skills by making them remove up to three poison, wound, fear and disease debuffs with the maximum strength of five levels above your own from your pet.
The trait set bonus for The Keeper of Animals (4) enhanced the effect caused by this skill by adding another -5% incoming damage, as well as extending the duration by ten minutes.
Effects
Using this skill caused

 Sign of the Wild: Protection to occur on your pet.
Tactical Information
Sign of the Wild skills could be used out of combat and applied a buff to your pet. You could only have one active at a time, unless you had the Master of Beasts trait equipped. Sign of the Wild: Protection was a good choice if your your pet was likely to take much damage. Having a legendary book with the legacy equipped when using the skill, made your pet's morale increase. Swapping to another book would not alter the morale effect applied to your pet.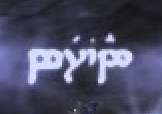 Lore
The animation of Sign of the Wild: Protection showed the word beriad, written in Tengwar. This can be translated as 'protection'.