Premium Housing - Luxurious House
The Luxurious House is one solid step up from the Stately House.
Generals, advisors and handmaidens to the Royal Stewards, traders, and outer branches of good family have all lived in these.
This house offers 140 interior decoration hooks, a sprawling yard with 27 exterior hooks, and access to shared housing storage.
Note: Upkeep is waived for VIPs.
Houses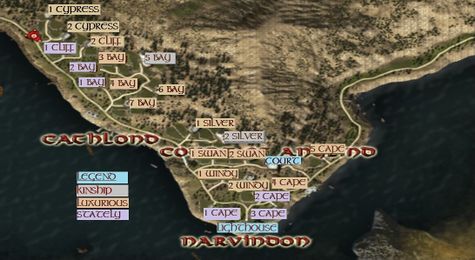 House Address
Location
Purchase
Cost
Upkeep
1 Cypress Road
[85.5S, 67.3W]
445  
1  
2 Cypress Road
[86.2S, 67.0W]
422  
1  
2 Cliff Road
[86.5S, 66.4W]
422  
1  
3 Bay Road
[87.1S, 65.6W]
422  
1  
4 Bay Road
[88.1S, 64.7W]
422  
1  
6 Bay Road
[87.9S, 65.4W]
422  
1  
7 Bay Road
[88.6S, 65.4W]
445  
1  
1 Silver Street
[90.4S, 63.2W]
445  
1  
1 Swan Lane
[91.0S, 63.0W]
445  
1  
2 Swan Lane
[90.5S, 62.4W]
493  
1  
1 Windy Lane
[91.0S, 63.0W]
445  
1  
2 Windy Lane
[91.2S, 62.4W]
445  
1  
4 Cape Road
[91.3S, 61.6W]
493  
1  
5 Cape Road
[90.3S, 60.7W]
493  
1