Gyllir
| | |
| --- | --- |
| | Gyllir |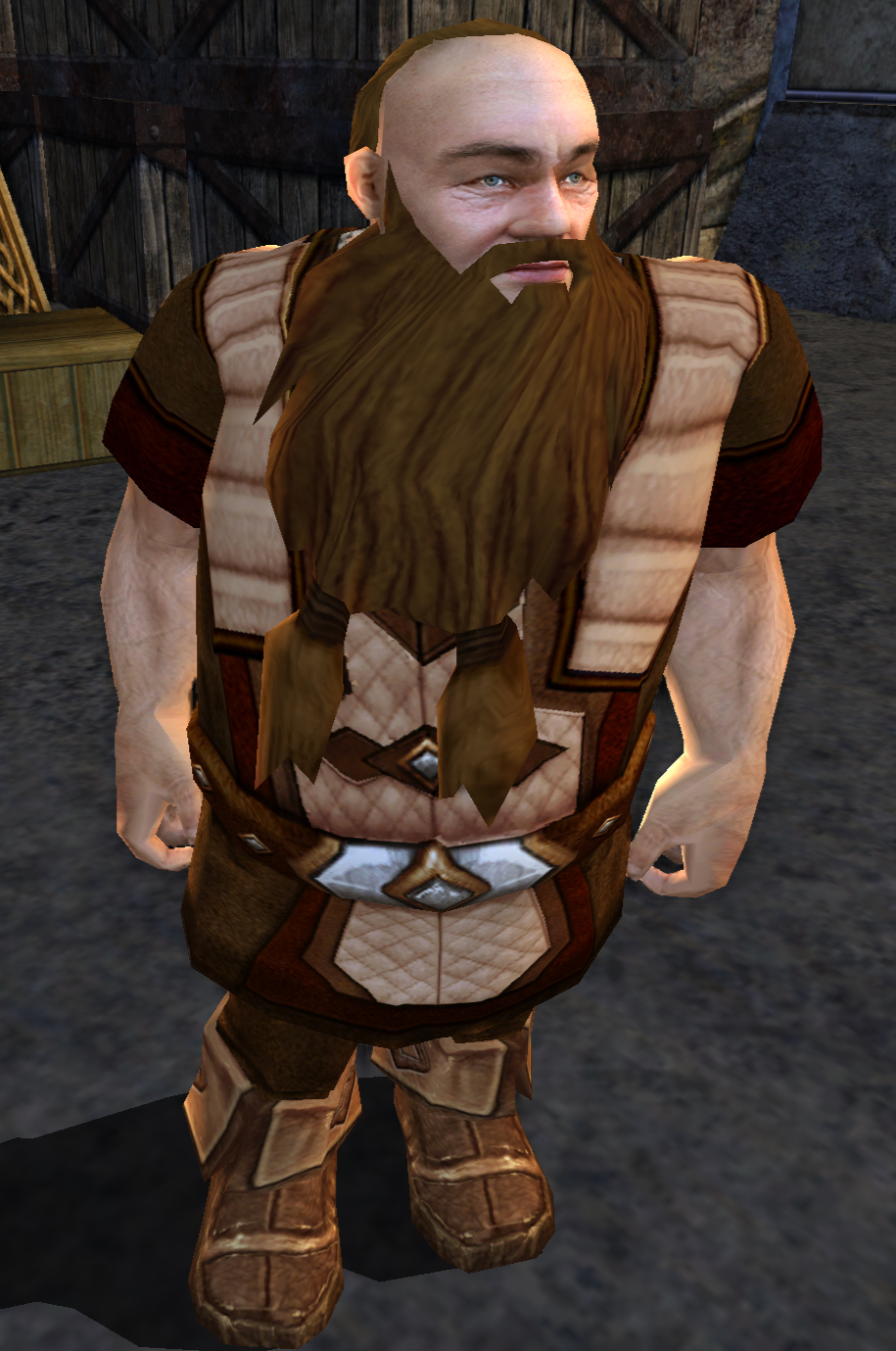 Description
Gyllir is one of the Vault-keepers of Thorin's Hall and he is found in the western section of the Great Hall.
Vault-keepers allow players to store items in their character's bank Vault. They all grant access to essentially the same vault space, so players can visit any Vault-keeper to retrieve their items. They also allow access to items placed in Housing Escrow after a house has been foreclosed due to the owner not paying the upkeep fees.
Quotes
"Hello there! How may I help you today?"
Etymology
Gyllir is a verb in Icelandic for gold plating.[1]
References