Eastern Blockade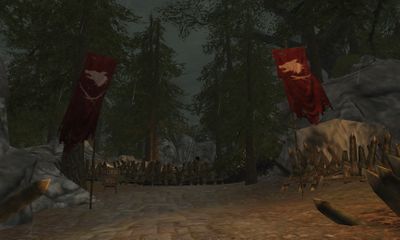 Description
The Eastern Blockade is a landmark within Taur Drúadan in Far Anórien. [46.2S, 24.9W]
Here, Variags block the road leading through Taur Drúadan. The Rohirrim can no longer continue their journey to Minas Tirith while the road is blocked.
Deeds
The following deeds can be advanced by visiting this location:
Quests
Creatures
The following creatures are found within this area:
Gallery
Views of the Eastern Blockcade.