User talk:Veteran444
Welcome to LotRO-Wiki!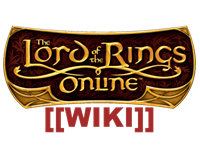 Hello, Veteran444, and welcome to LotRO-Wiki, the Lord of the Rings Online Wiki!
Thank you for your contributions, and we heartily encourage you to continue contributing!
Some useful pointers:
We hope you enjoy editing here!
Take a moment to create a User page for yourself (click on "User Page" at the top left of this page).
Just a couple of lines to tell us about yourself and your interests. It's a good way to practice editing!

Please remember to sign your name on talk pages using four tildes (~~~~) as this will automatically produce your name and the date.

image category for your kinship photos
I created a separate image category for your kinship photos.
and have moved your "photos" to that category.
Cleaning up unused images
Hiya, I'm cleaning up unused images and bumped into one you worked on: File:38 kinship-distance.jpg. Do you have any plans for it? If so, please use it on a page. I will check back in a month and delete it if it is not so. See also User talk:Cheschire Smiles. --Ravanel (talk) 09:21, 20 August 2016 (UTC)