User talk:Marancil
Welcome to LotRO-Wiki!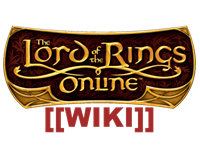 Hello, Marancil, and welcome to LotRO-Wiki, the Lord of the Rings Online Wiki!
Thank you for your contributions, and we heartily encourage you to continue contributing!
Some useful pointers:
We hope you enjoy editing here!
Take a moment to create a User page for yourself (click on "User Page" at the top left of this page).
Just a couple of lines to tell us about yourself and your interests. It's a good way to practice editing!

Please remember to sign your name on talk pages using four tildes (~~~~) as this will automatically produce your name and the date.

Re: Comments on Hunter Deeds
I've move your recent comments to a new topic Deed Levels ?? on the Hunter page, and provided a partial answer.
In the future, please use "Add Topic" at the top right of the Discussion (Talk) page when you are adding comments to a pagge -- especially one which has been inactive for quite some time. It makes finding the new comments eaier, as one can easily find the new thread from the TOC.
Feel free to update the actual page with your information. All of the data on the WIKI comes from player experiences. Both Turbine and SSG make many changes to things as time goes on which rarely make it into the Release Notes, snd since the WIKI is not privy to any inside, i.e. official, knowledge, things which have changed are frequently missed -- unless players such as yourself make the updates.