User talk:JordonBrooker
From Lotro-Wiki.com
Welcome to LotRO-Wiki!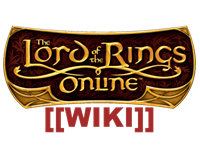 Hello, JordonBrooker, and welcome to LotRO-Wiki, the Lord of the Rings Online Wiki!
Thank you for your contributions, and we heartily encourage you to continue contributing!
Some useful pointers:
We hope you enjoy editing here!
Take a moment to create a User page for yourself (click on "User Page" at the top left of this page).
Just a couple of lines to tell us about yourself and your interests. It's a good way to practice editing!

Please remember to sign your name on talk pages using four tildes (~~~~) as this will automatically produce your name and the date.

Changes to kinship pages
Please hold off on any further changes to Kinship pages.
The "Kinships" template has apparently been recently broken.
The "Kinship" (note the missing "s") template you are adding SHOULD have been added automatically by the "kinships" template.
Similarly, the display below the image on the right of a Kinship pages is no longer displaying.... at all!