Sea of Núrnen
Jump to navigation
Jump to search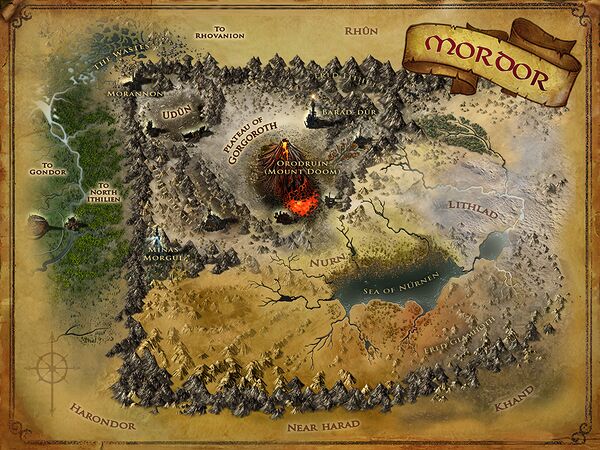 Location
Mordor's great inland sea
Lore
| | |
| --- | --- |
| |  :: The content of this section is based upon the Official Lore Entry in the LOTRO Lorebook (no longer on-line). |
Also known as Lake Núrnen.
A vast lake or inland sea that lay in the southern central regions of Mordor, fed by four rivers that ran down from the mountain ranges surrounding the Dark Land. Around the shores of the lake were Sauron's slave-farms, where provisions for his vast armies were produced. After Sauron's defeat in the War of the Ring, Aragorn released the slaves that worked those farms, and granted them the land around Lake Núrnen as their own.
Notes
References
↑ This description of the Sea of Núrnen is taken from the Official Lore Entry in the LOTRO Lorebook (no longer on-line).
Note that the area is currently (as of Update 23) not accessible in-game.