Milo Hornblower
Jump to navigation
Jump to search
| | |
| --- | --- |
| | Milo Hornblower |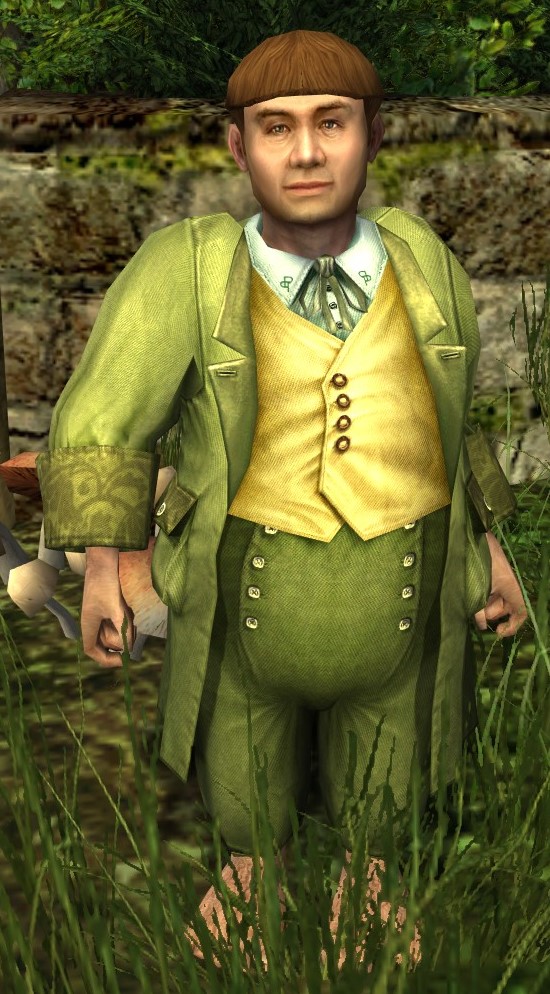 Description
Milo Hornblower is a resident of Frogmorton in the Shire, and can be found standing outside the Floating Log Inn.
Milo has raised a large toad named Lobelia in order to give the toad to Lobelia Sackville-Baggins. Unfortunately when Lobelia the Toad gets upset, Milo often needs help wrangling her back into her cage.
Quest Involvement
Quotes
"This style of giving gifts on other people's birthdays will never catch on, if I have anything to say about it!"