Vitnir
Jump to navigation
Jump to search
| | |
| --- | --- |
| | Vitnir |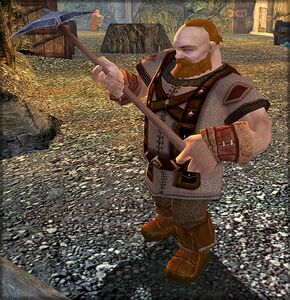 Description
Vitnir is a Dwarf miner working in the Silver Deep at the time of the Dwarf introduction in Thorin's Gate, in Ered Luin.
He has not be seen in the current period.
Quest Involvement
Quotes
"Aye, aye…it's best to leave. Them cave-claws have weakened the mine with their nosey burrowing."