User:Westernesse/Nuria
Jump to navigation
Jump to search
This article is a Player character biography page
The contents herein are entirely player made and in no way represent official LotRO history or occurrences which are accurate for all worlds.
The characters and events listed are of an independent nature and applied for roleplaying, fictional, speculative, or opinions from a limited playerbase only.
Nuria Voracious, Carnivore

Sacred Knights
World:
Meneldor
Vocation:
Historian
Class:
Lore-master
Race:
Man
Region:
Dale
Age:
21
Height:
5'9
Sex:
female
Skin:
mild-tan
Hair:
blond
Eye:
blue
Description
Physical Description:
Personality Description:
Bio
fix me! (reformat to diary, style/add new entries.)
I was born the town of dale, all my life I have been fascinated by the lore of bygone ages. I have traveled the breadth of middle earth learning the lore of the people and helping to heal their woes and improve their lives. I fight evil whever it may lie. Recently, I have been travelling throughout the land of Eriador with Euthurin, a warrior of great prowlness, who has been a great boon to me and to the people of eriador. There are many dark places I would of never lived through without Euthurin's aid.
Currently, I have been researching the dunedain kingdom of Arnor and the reasons for its downfall. The lore of cardolan is fascinating and Euthurin has taught me much, since he his a descendent of cardolan. It is Arthedain, the I'm am enchanted by.
Friends and Enemies
Friends:
Enemies:
Build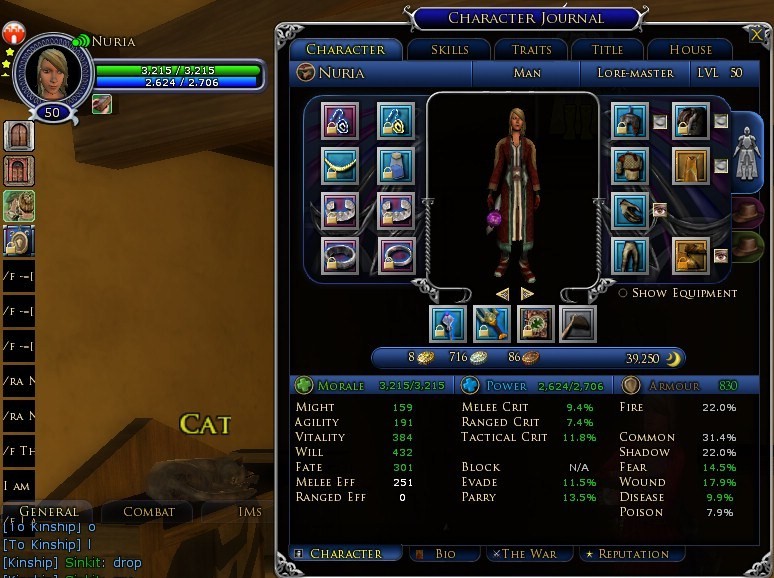 Gossip
((Please use this section to post IC reactions and reflections concerning this character.))