Otur
Jump to navigation
Jump to search
| | |
| --- | --- |
| | Otur |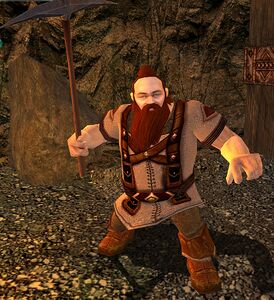 Description
Otur is the foreman of the Dwarf miners working in the Silver Deep at the time of the Dwarf introduction in Thorin's Gate, in Ered Luin.
He has not been seen in the current period.
Quest Involvement
Quotes
"So we have the order to clear out? Good -- if I didn't know better, I'd think there was a troll romping around in the mountain."