Category talk:Udûn Deeds
Jump to navigation
Jump to search
Maps by Arkanur from the LOTRO Forums
LotRO player and Doer of Great Deeds on Sirannon [FR] since August 15, 2011.
Officer of the Children of Arda (Les Enfants d'Arda) kinship on Sirannon and Editor on the French Lotro-wiki (Lotro-wiki.fr).
Green crosses are Treasure caches, blue ones are Gorgoroth Rare chests.
Purple zones are camps with lvl 115 mobs. Purple crosses are lvl 115 Elite or Master Elite named bosses.
Forge-works, Furnaces, and The Way Into Mordor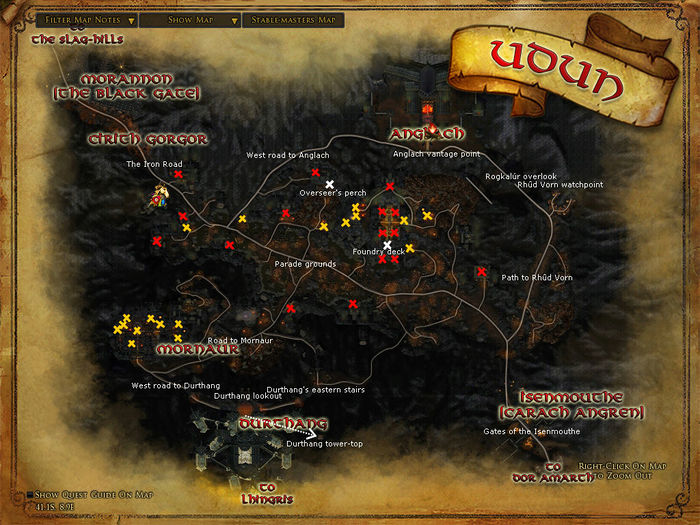 Treasure caches and Rare Mordor chests