Category:Dragon-kind
Jump to navigation
Jump to search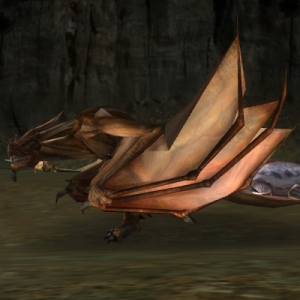 Dragon-kind
In the depths of time, the great race of dragon was bred by Morgoth in his dark realm of Angband. These terrible beasts are capable of spewing gouts of flame and crushing stone and metal with little effort. Few survived the fall of Beleriand, and fewer still remain in the Third Age. Smaug the Golden was the greatest of those who fled to Middle-earth.
Subcategories
This category has the following 4 subcategories, out of 4 total.
Pages in category "Dragon-kind"
The following 2 pages are in this category, out of 2 total.