Wíli
Jump to navigation
Jump to search
This page is about the stable-master of Thorin's Gate. For the quest-giver in the Twenty-first Hall, see Wíli (Twenty-first Hall). 
| | |
| --- | --- |
| | Wíli |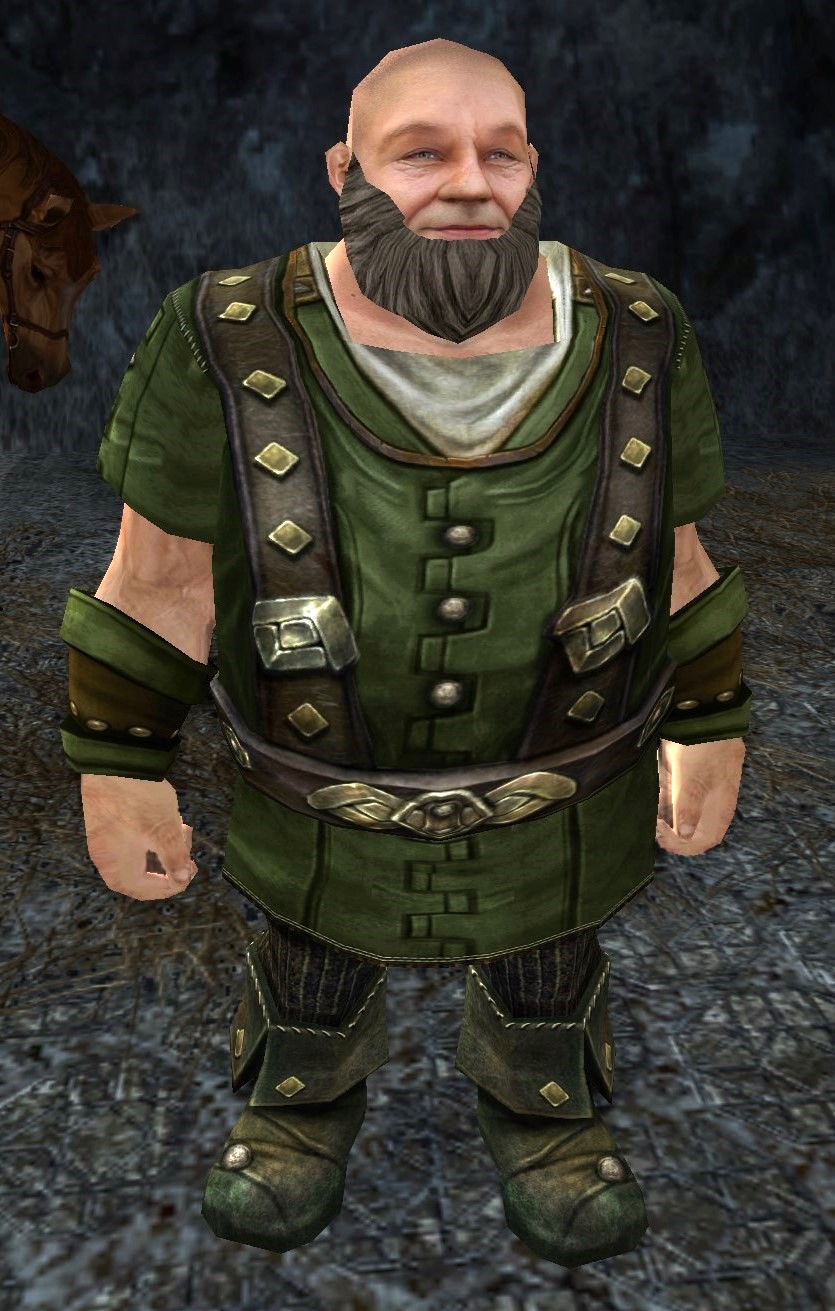 Description
Wíli is the Stable-master of Thorin's Gate.
Quest Involvement
Sells
Wíli sells horse and pony rides to the following destinations:
Note that entry for the Ettenmoors for VIP players is Greyed out until level 20 -OR-
Free and Premium players can purchase a temporary Ettenmoors pass for 20 of the

20

 

Mithril Coin

currency to purchase 6 hours of PVMP playtime.
Destination
Region
Cost
Prerequisites
Combe
(Swift)
Bree-land
1  
West Bree
(Swift)
Bree-land
1  
Celondim
(Swift)
Ered Luin
1  
Duillond
Ered Luin
1  
Gondamon
Ered Luin
1  
Noglond
Ered Luin
1  
Ettenmoors
(Swift)
Ettenmoors
1  
VIP players: Greyed out until level 20 -OR-
Free and Premium players can purchase a temporary Ettenmoors pass for 20 of the

20

 

Mithril Coin

currency to purchase 6 hours of PVMP playtime.
Michel Delving
(Swift)
The Shire
1