The Overlook of Wulf's Cleft
Jump to navigation
Jump to search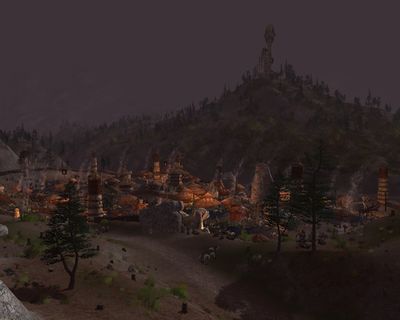 Location
The Overlook of Wulf's Cleft is a landmark landmark within Starkmoor in Dunland. [87.9S, 17.3W]
Write a small description about what this area is about or what can be found here that is of interest.
Deeds
The following deeds can be obtained by visiting this location:
Quests
Involving:
Mobs
The following creatures are found within this area:
Lore
According to Bedwur the armies of Dunland have been gathering and training in Wulf's Cleft. Some Dunlendings have been forced to serve in the army or used as slaves in the mines there. This overlook provides a clear, if foreboding, view of the entire camp.