Northern Bruinen Source
Jump to navigation
Jump to search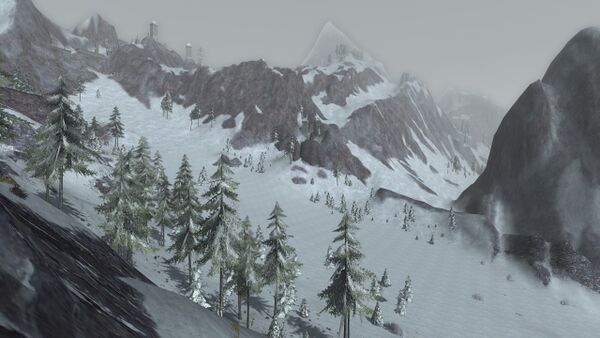 Northern Bruinen Source is an area within the Misty Mountains in the north-western region.
Snowy expanses, steep mountain sides, and spurious small groves of spruce are all characteristics of this long slope to Helegrod, a long lost hold of the Dwarves. Vicious snow-beasts and worms are prowling the widths, attacking any unlucky traveler who wanders into the area. Corcur hill-men are patrolling the slope, as well as guarding the stairs to Helegrod where rumors of a dragon Thorog, Skorgrím, and Nazgûl are ushered. Passage into Northern Bruinen Source is done by the valleys of Western Bruinen Source to the southeast and southwest. The eastern passage of Nan Gongarag leads to the goblin and warg controlled vale of Eastern Bruinen Source.
In the south-west, in a secluded grove of spruces sheltered under the face of the mountains, two sturdy dwarves keep the fire alive. There is a Camp Site Fire and a Mustering Horn, allowing adventurers transport for the nearby raid instance of Helegrod. In Helegrod the dragon Thorog and its offspring were dwelling for many a year, though eventually slain by dwarf heroes of the past and its corpse has been laying deep frozen ever since, though recent whispers believe otherwise.

Travelling
Landmarks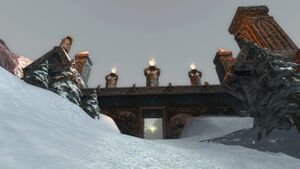 These landmarks are located within Northern Bruinen Source:
Dungeons
NPCs
See "list of NPCs" within Northern Bruinen Source
Quests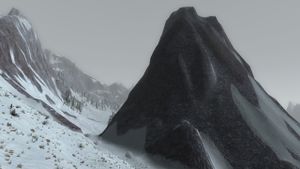 See "starting quests" and the landmarks for more quests
Starting
Involving
Mobs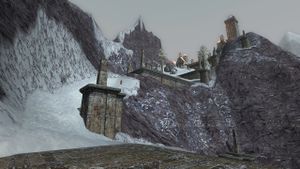 The following creatures are found within this area:
Maps
Gallery