Minas Tirith (After Battle)
This page is about Minas Tirith after the Battle of Pelennor Fields. For Minas Tirith before the battle, see Minas Tirith. For the Reputation Faction, see Defenders of Minas Tirith.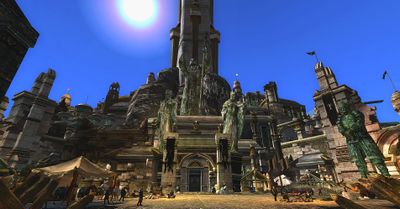 Description
The city of Minas Tirith has suffered great damage. After the defeat of the armies of Mordor and the death of the Witch-king, the city is slowly rebuilding and recovering. There are many things to do and decisions to be made in Minas Tirith after the battle.
Travel
Services
Healers & Suppliers
Legendary Support
Barterers
Auction & Vault
Quests
Map