Item:Ash of Enchantment

Ash of Enchantment
Item Level: 1
Barter Item

 

 

"This black ash contains remnants of the enchantment that once enveloped gear of magical provenance. Talented Elf-smiths can make use of this ash, and will accept it in exchange for valuable equipment."

 
 Item Information
The Ash of Enchantment appears in the bottom of your wallet as "Currency"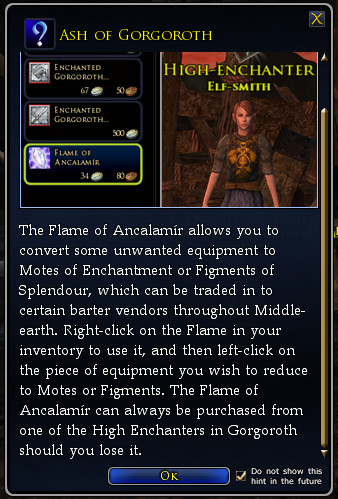 Update 21.3 Changes
Ash of Enchantment have a currency cap of 10,000, and automatically goes into the Barter Wallet. Players who currently have more Ash than the cap will be unable to disenchant items until they lower their Ash of Enchantment below the cap.
Update 22 Changes