Harvest Festival
Jump to navigation
Jump to search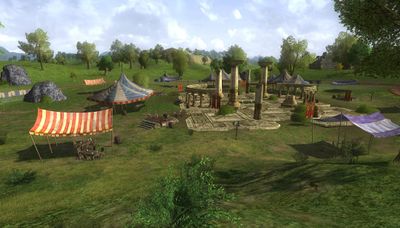 Each race knows it by a different name:
Harvest Festival for Hobbits
Harvestmath for Men
Autumnfest for Dwarves
Iavasmereth for Elves
Dates
2018: November 28 – December 9
2018: October 17 – November 6
2017: November 30 – December 10
2017: October 11 – November 5 (turns off at 3:00am Eastern on Monday, November 6th)
2016: October 18 – November 3
2015: October 23 – November 2
2014: October 21 – November 2
2013: October 22 – November 4
2012: September 24 – October 14
2011: October 19 – November 7
2010: ? – November 15
2009: ? – ?
2008: September 26 – October 12
2007: October 26 – November 11
Festival Grounds
When in doubt always visit the Festival Grounds! There's always something to do there, whether it's games or quests or just having a good time with others.
Locations:
Related Quests
Season 1: Frightful Tales to Curl the Hair On Your Toes
Continues with: The Curse of Eerie Acres

Season 2: The Curse of Eerie Acres
Continues from Frightful Tales to Curl the Hair On Your Toes
[...] A Cellar Door Appears
[...] Bilbo's Letter
[...] The Haunted Burrow
Detached quest: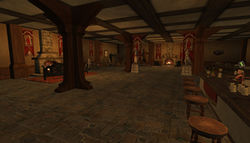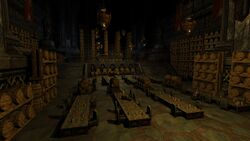 Starting
Involving
Footnotes
Dancing
Take time out from quests and other fun-filled games to learn new racial dance steps. Each race has unique dance steps they'd like to teach everyone! If it seems all too complicated for your wobbly legs or clumsy feet then look up the lesson at Dance of the Races.
Drinking
What would any festival be without a good pint of ale! For those who are interested the Inn League holds an initiation during festival times. Be careful what you drink because you only have so much time. Visit the Inn League Initiation for tips and tricks or just to learn more about them.
Fall Festival Tokens & Barter
See what you can barter

 Fall Festival Tokens for.
Harvest Festival NPCs
Ered Luin - The Festival Garden