Grimbeorn's Lodge
Jump to navigation
Jump to search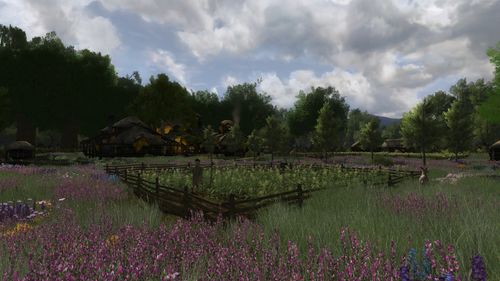 Location
Grimbeorn's Lodge is found within the Vales of Anduin. [33.5N, 53.5W]
On the western eaves of Mirkwood, on the banks of the Anduin, to the north of the Old Forest Road reside the Beornings, a rustic tribe of skin-changing Woodmen. All descendants of Beorn hail from these woods and dales surrounding the Anduin, from the shores near the Carrock up to the High Pass through the Misty Mountains.
Beorning players begin their journey in these Vales and may return later when the

 Return to Grimbeorn's Lodge trait is slotted.
Quests
Gallery