Thrymm Red-beard's Camp
From Lotro-Wiki.com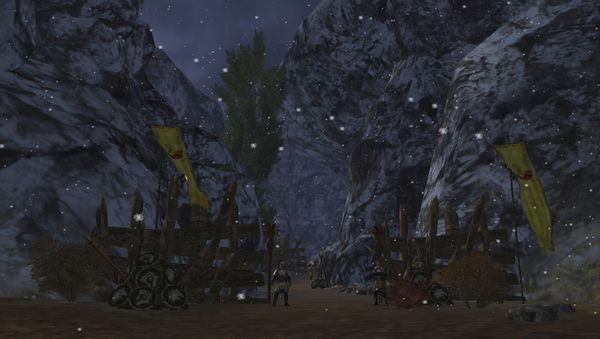 Location
Thrymm Red-beard's Camp is a landmark within the Writhendowns in Wildermore. [33.3S, 58.1W]
A camp of rugged but friendly-looking warriors, with one man standing out from the rest.
Services
Mobs
Wildermore Quests
Only one quest is in this category at the beginning, the vector quest from Harwick to Wildermore, the rest of the quests are categorized by "Area" - Category:Wildermore: Writhendowns Quests being the next in the list.
---
At the completion of the High Knolls quest line, quests return to this category.
Writhendowns Quests